How much water do the kettle and mug hold?
The kettle boils up to 400 ml(14 fluid ounces)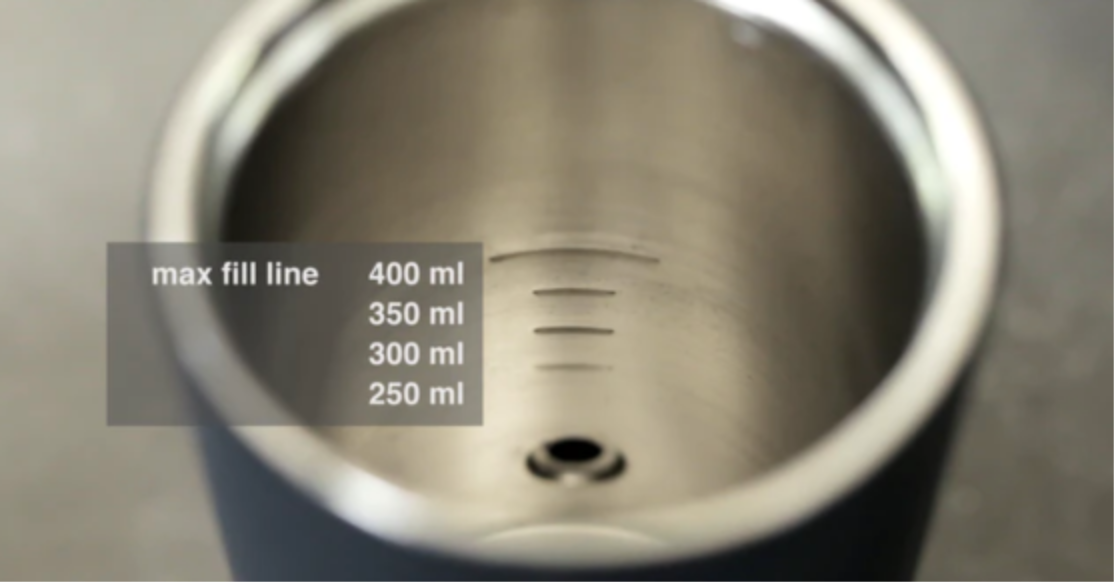 The mug will hold a similar amount but is meant to allow enough water to pre-wet a filter and still have plenty for a 12oz cup of coffee. 
Was this article helpful?